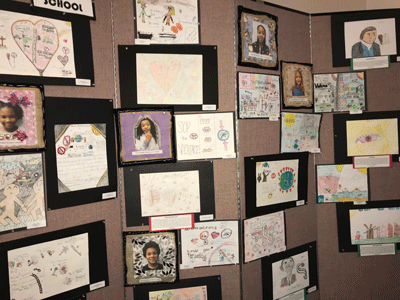 Artwork of the talented artists was on display during the gallery show.
Stories this photo appears in:

Sponsored by The University of Maryland R Adams Cowley Shock Trauma Center Violence Prevention Program, the event was held April 10, 2019, during National Youth Violence Prevention Week, This year's Art Against Violence theme was "Honoring Our Past. Creating Hope for the Future." Featured artwork promoted themes of anti-violence, youth against violence, strength, resilience, and collective justice and healing.