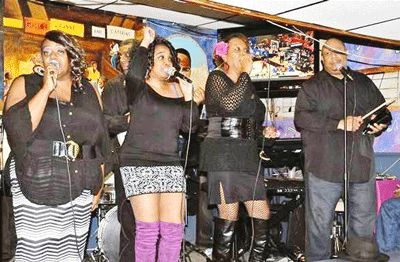 Rosa Pryor's group from out of DC "Signature Live!" will be performing at the Belmont Restaurant & Lounge, 1800 Belmont Avenue, Windsor Mill, Maryland on "Jazzy Tarsha" Tuesday Nights Live on Tuesday, April 23, 7-10 p.m.
Stories this photo appears in:

"Yes, my friend, spring is here, so let's enjoy and have some fun. Get out of the house and stop moping around, especially my seniors. Life is too short to sit around doing absolutely nothing but going from a sofa to bed and wining woe is me!"