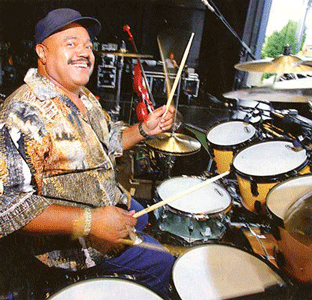 Joe Chambers & Dennis Chambers Quartet will perform on Friday, April 26 at the An die Musik LIVE, located 409 N. Charles Street in Baltimore with Joe on vibes/drums and Dennis chambers on drums, Allyn Johnson on piano and Herman Burney on bass. Showtime is at 8 p.m. It is sure to be a percussion extravaganza and a jazz party to me. For more information, call 410-385-2638
Stories this photo appears in:

"Yes, my friend, spring is here, so let's enjoy and have some fun. Get out of the house and stop moping around, especially my seniors. Life is too short to sit around doing absolutely nothing but going from a sofa to bed and wining woe is me!"