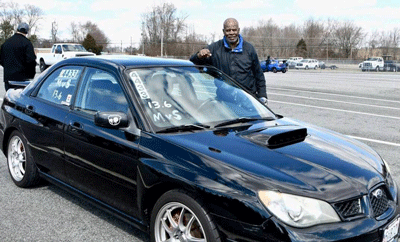 Anderson Ward, renowned photographer and race car driver has made it to the final round in the Mitsubishi vs. Subaru Bracket Class at Street Wars in Cecil County Drag Way as a winner. Congrats my friend.
Stories this photo appears in:

"Yes, my friend, spring is here, so let's enjoy and have some fun. Get out of the house and stop moping around, especially my seniors. Life is too short to sit around doing absolutely nothing but going from a sofa to bed and wining woe is me!"