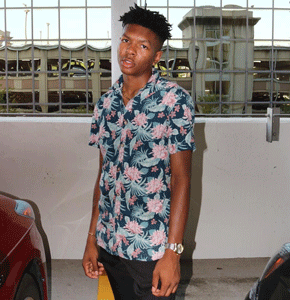 Lukey Lenz before filming a concert in Silver Spring, Maryland
Stories this photo appears in:

"As much as I enjoyed listening to Lenz go through his artistic outlook on visually capturing artists, I more so focused on how everything he did had purpose. He evidently plays his role with high levels of dignity zeal. He had a multifaceted outlook of himself, the task at hand, and the artist. Lenz is a prime example of the type of team member one should be, and the type of team member one needs."