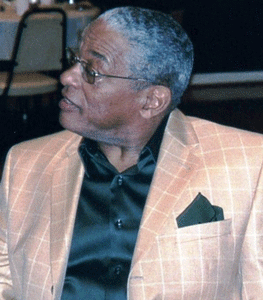 Walter Carr, Jr. the son of late and famous Walter Carr Sr. known for the "Nightlifer Magazine." Recently Carr Jr. published his own book called "Just Us." The book is a collection of previously printed editorial cartoons in black newspapers across the country- cartoons with a black perspective on national issues and the conditions in Black America. His book signing dates are in my next columns.
Stories this photo appears in:
Hello everyone, this is going to be an exciting, week. It includes a lot of fun, lots of music and entertainment. Just follow my lead.