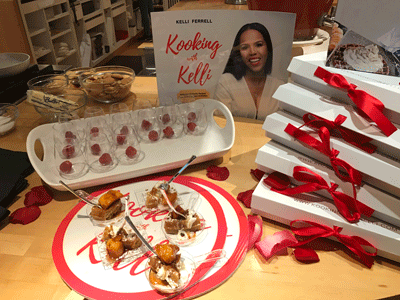 The display shows a desert Ferrell prepared at the event, and her new book's attractive boxes.
Stories this photo appears in:

A Recipe For Success: In a bowl, combine high fashion, beauty, a warm personality, a radiant smile and a passion for cooking delicious food. Mix them all together, and what do you have? Kelli Ferrell.