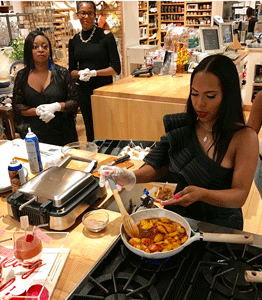 On Saturday, August 3, 2019, Food Network star and Baltimore Kelli Ferrell native held a cooking demonstration and book signing event at Williams Sonoma at Columbia Mall.
Stories this photo appears in:

A Recipe For Success: In a bowl, combine high fashion, beauty, a warm personality, a radiant smile and a passion for cooking delicious food. Mix them all together, and what do you have? Kelli Ferrell.