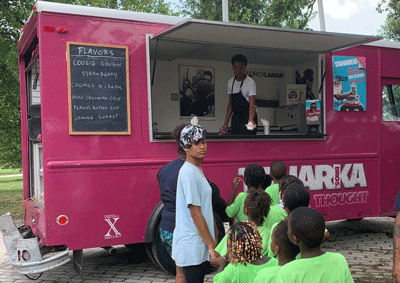 Joe Shatus from Taharka Ice Cream serving ice cream to Camp St. Vincent campers.
Stories this photo appears in:

Lifting Up Children and Families through its Programs
A curriculum focused on math, literacy, and social-emotional learning. Extracurricular activities, including dance, art, nature exploration, swim safety, weekly field trips, and daily recreation. These are among the unforgettable and transformational camp experiences that Camp St. Vincent offered its campers.