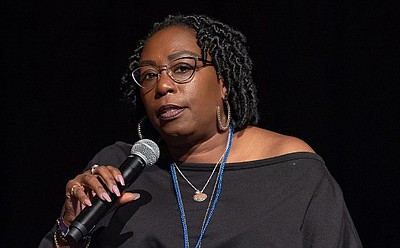 Gail Graham was diagnosed with HIV in 1997. Thanks to major advances in medical research, Graham says her disease is now undetectable and not transmittable. She has participated in clinical trials at Johns Hopkins and the National Institutes of Health. Graham is the Director of HIV/AIDS Outreach Services and Ministry at Mt. Lebanon, a Baptist church in Baltimore City.
Stories this photo appears in:

For those battling serious diseases, researchers say the opportunity to participate in a clinical trial can be a lifeline. However, for many, deciding whether or not to participate in a clinical trial can be difficult. There are a lot of unknowns like— Why should I do it? Are there side effects? Will participation disrupt my job and affect my health coverage? How far will I need to travel? Will I receive the results of my clinical trial?