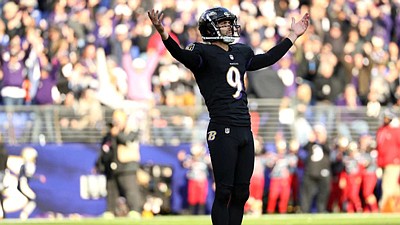 Baltimore Ravens Justin Tucker, an eight-year veteran is the most accurate kicker in NFL history and the fastest kicker to 1,000 points.
Stories this photo appears in:

"You wouldn't rather have anybody else in that situation. That field, that wind, that rain, all of that stuff that was going on there. That's the guy you want in that situation. I'm very grateful that we have him on Thanksgiving weekend," Harbaugh said after the game.