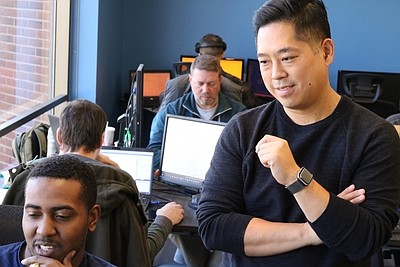 Catalyte CEO Jacob Hsu hopes the company's tech workers will be a more attractive option than offshoring.
Stories this photo appears in:
Catalyte operates training centers in Baltimore, Boston, Chicago, Denver and Portland, Oregon. It's aiming to create a diverse technology workforce by eliminating the biases that cause employers to overlook talent in underserved communities.