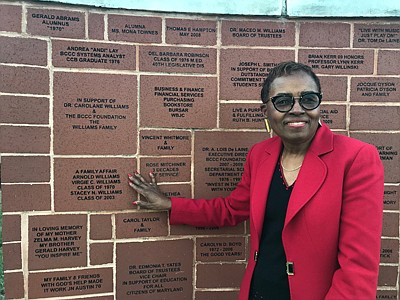 "A Family Affair." Williams touches a brick on the BCCC Brick Wall of Recognition, which includes her name, along with the names of her husband and daughter. The three are all graduates of the school
Stories this photo appears in:
Nearly 50 years later, Williams still works in the library of her Alma Mater. She serves as Assistant Director and Head of Circulation of the Baltimore City Community College (BCCC) Library. She will retire from BCCC on January 1, 2020.