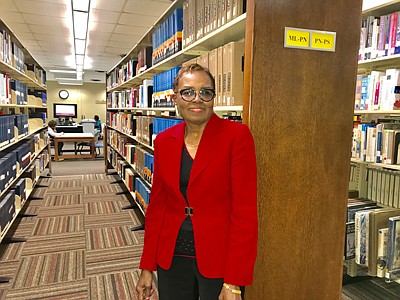 Virgie Williams is a walking "her-story" book. After graduating from Forest Park High School in 1968, Williams decided to attend BCCC, which was then known as Baltimore Junior College. Upon completing her studies at the school in 1970, she was offered a full-time position in the library
Stories this photo appears in:
Nearly 50 years later, Williams still works in the library of her Alma Mater. She serves as Assistant Director and Head of Circulation of the Baltimore City Community College (BCCC) Library. She will retire from BCCC on January 1, 2020.