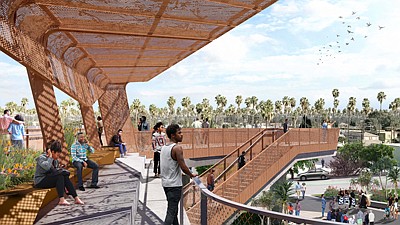 Rendering of Sankofa Park once the project is complete.
Stories this photo appears in:

How this black city is finding solutions amidst gentrification
The growing power struggle between black communities and developers can be seen as far as Los Angeles, home to the largest African American community west of the Mississippi. Residents are bracing for a similar influx of outside influences and attempts by private developers to take over.