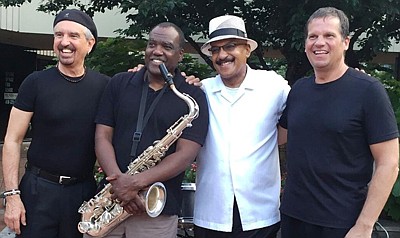 Greg Hatza ORGANization will perform a tribute to Jimmy McGriff with Robert Shahid, Brian Kooken and Benny Russell on Wednesday January 1, 2020 from 12 noon until 3:30 p.m. for their New Years Day Extravaganza at the Caton Castle Lounge on Caton Avenue and Hilton Street. For more information, call 410-566-7086.
Stories this photo appears in:

"It has been a long rough year for many such as losing a love one, the sick and shut-ins, many are in the hospital, nursing homes or rehabilitation centers but if you are reading me now, as my God-father, Biddy Wood, used to say, "you are above ground." You are in a good place. We must be grateful and thankful for what we have, because if you think about it, no matter how bad you think your situation may be, I promise you someone else is much worse off than you."