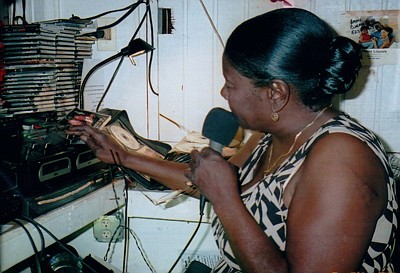 Olivia "Libby Libby" Harris passed away last week. Funeral Arrangements was not made at press dead line. "Libby Libby" as she was fondly called, was a dynamite oldies DJ and the sweetest personality you have ever seen. She was the owner of Tequila Sunset Lounge on Pennsylvania Avenue. She was a good friend of mine and will be totally missed; Condolences to her family from Rambling Rose.
Stories this photo appears in:

"It has been a long rough year for many such as losing a love one, the sick and shut-ins, many are in the hospital, nursing homes or rehabilitation centers but if you are reading me now, as my God-father, Biddy Wood, used to say, "you are above ground." You are in a good place. We must be grateful and thankful for what we have, because if you think about it, no matter how bad you think your situation may be, I promise you someone else is much worse off than you."