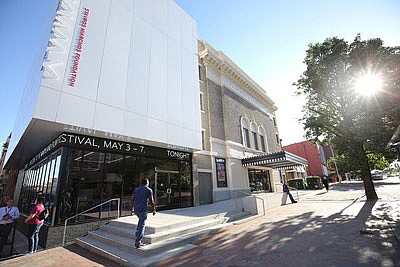 The Central Baltimore Partnership (CBP) is a nonprofit with over 100 partners who together established a comprehensive strategy for community revival in 11 central Baltimore neighborhoods. (Above) CBP worked with their partners to help bring the Stavros Niarchos Foundation Parkway Film Center located at
5 W. North Avenue to fruition.
Stories this photo appears in:

Central Baltimore Partnership
Formed in 2006, the Central Baltimore Partnership's mission is to galvanize the renaissance of Central Baltimore. It pursues its mission by partnering with neighborhood organizations, non-profits, educational institutions, businesses and government agencies.