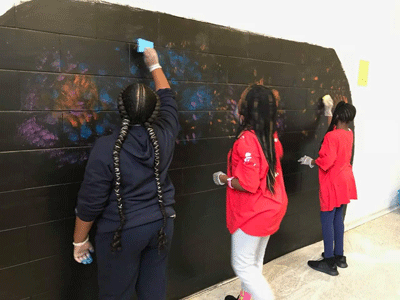 Monica Mitchell spearheaded the opening of the Lillie May Carroll Jackson School for girls five years ago. The school is moving to a brand new location in late August or September just in time for the new academic school year. A committee of board members, community leaders and volunteers are in the midst of a capital campaign in an effort to secure the $4.5 million necessary to renovate and sustain the long-term growth of the school.
Stories this photo appears in:

Monica Mitchell remembers well the privilege she enjoyed while attending an all-girls private school as a child growing up in Baltimore. Today, Mitchell says she is proud to announce the purchase of a new building to house the charter school, which should help continue its mission of creating an experiential learning community for Baltimore City girls.