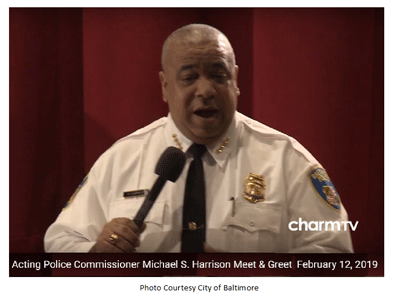 Michael S. Harrison, Baltimore's acting police commissioner.
Stories this photo appears in:

At the end of the day, the responsibility to police Baltimore is not the purview of the mayor or police commissioner alone. In a democracy, we the people must ultimately shoulder that responsibility. Pugh and Harrison are on our, the public's payroll.