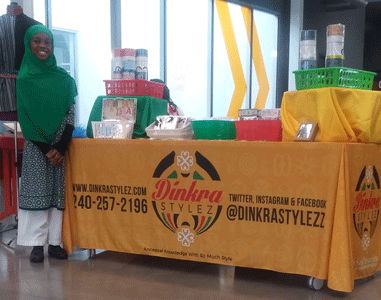 Kalimah McKeaver, 14, is the CEO of the world's first craft design firm with this integrated mission. The kid boss who loves her job, teaches ancestral knowledge to individuals of all ages.
Stories this photo appears in:

Fourteen-year-old Kalimah McKeaver is the CEO of her own company that makes clay key chains, bow ties, African activity tubes, African greeting cards, and hair beads throughout the year. The mission of her company, Dinkra Stylez, LLC is to educate clients about African heritage through the creation of fun, colorful, and engaging products. Kalimah is a homeschooled student from Prince George's County, Maryland.