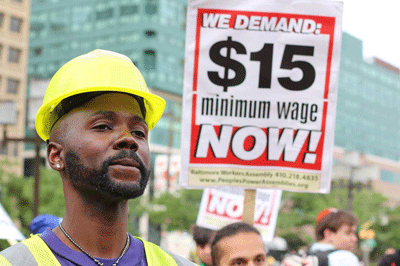 A Maryland worker attends a Living Wage Rally and Protest in June 2018.
Stories this photo appears in:

State legislators in Annapolis are expected to vote on a proposal to gradually increase Maryland's state-wide minimum wage to $15 per hour by 2023 on Thursday, February 21, 2019. The bill has 77 co-sponsors, and comes after years of campaigning by community activists and labor groups.