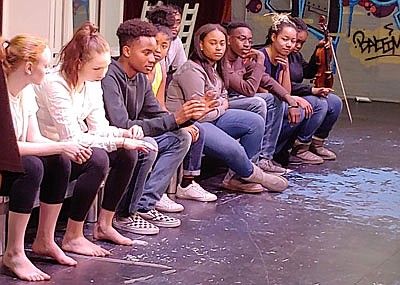 Faith Bender; Grace Cassar; Jared Adams; Ui-seng Francois; Noelle Young Davis; Terrence Martin; Jade Underwood; and Catherine Davis.
Stories this photo appears in:
A special Martin Luther King, Jr. Day presentation of the George Bizet opera, "Voices of Carmen" that will include a discussion examining escalating conflicts and violence among young people is planned for Charm City. The more recent escalation in school violence and relational aggression among teens led writer, director and choreographer CJay Philip to believe the time was right to bring "Carmen" to the stage and into communities as a vehicle for dialogue around sensitive topics.