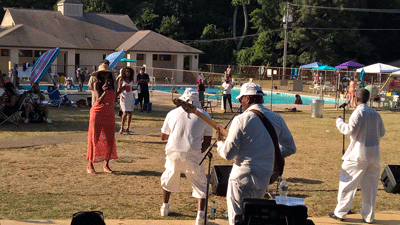 The DipNic Festival is in high gear this week on Saturday, July 13, 2019, from noon to 8 p.m. at the Pearlstone Center located at 5425 Mt. Gilead Road in Reisterstown Maryland— rain or shine! Hosted by Faisonian Club, CH Productions and P-D Productions, the festival is an adults-only party of the year.
Stories this photo appears in:

There are so many happy and good things going on this weekend to pick up your spirit and I am going to tell you all about it. There are a couple of festivals happening this weekend, rain or shine so no excuse. I will be looking for you.