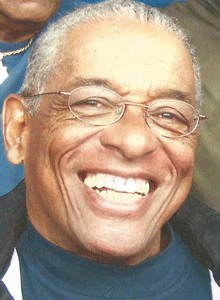 Cartoonist Walter Carr Jr. son of the late famous, Walter Carr of the "Nightlifer Magazine" book release party is on its way. The book, "Just Us!" is a collection of previously printed political cartoons with a black perspective on the condition of blacks in America. Walt's style of drawing and wit highlights and exposes the underbelly of hypocrisy and racism in America. Look out for it this month
Stories this photo appears in:

There are so many happy and good things going on this weekend to pick up your spirit and I am going to tell you all about it. There are a couple of festivals happening this weekend, rain or shine so no excuse. I will be looking for you.