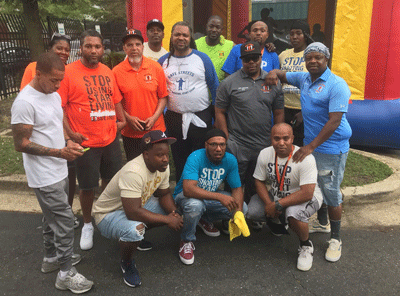 Youth Advocate Programs (YAP), Inc. Tri-State Regional Director, Craig Jernigan (center) with Baltimore Safe Streets team members. Safe Streets is an evidence-based interruption program that employs individuals who have been involved with the justice system to serve as a positive force in their communities to reduce violence. YAP is now a Baltimore Safe Streets partner.
Stories this photo appears in:

For 13 years, as a Maryland-DC regional leader at Youth Advocate Programs (YAP), Inc., Craig Jernigan has adhered to the nonprofit organization's "no eject; no reject" policy to provide young people who might otherwise be incarcerated with tools to succeed— at home and in their communities.