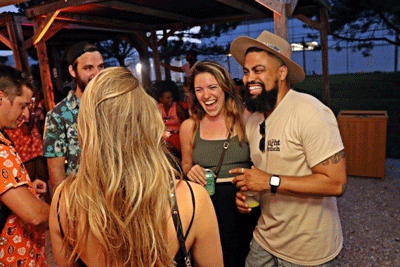 The Night Brunch is a series of pop-up and brunch-themed parties at different eateries and venues throughout the city every month. (Above) Jason Bass (right) with guests at Night Brunch. For information about the Night Brunch or the next date and location, visit: https://thenightbrunch.com.
Stories this photo appears in:
Jason Bass knows all about how to attract people to a specific brand. For much of his adult life, the Baltimore entrepreneur has helped celebrate his hometown by calling attention to all of the good things the city has to offer.