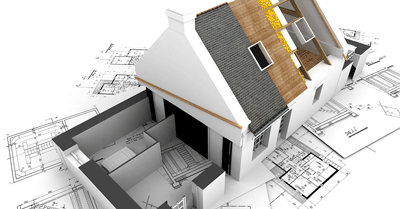 A completely different method of offsite homebuilding— modular construction— has also been around for many decades but has not gained much traction until recently. Experts in the building field point to the relative speed of construction of modular versus site-built homes.
Stories this photo appears in:

For many decades the preferred homebuilding method has been to assemble all the construction materials on site and build from the ground up, usually over a period of about six or more months. This is still the method used to construct some 90 percent of homes being built today.