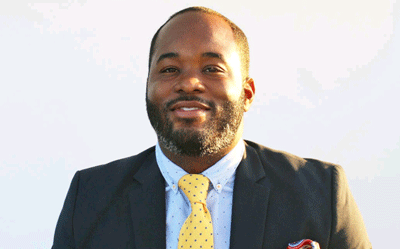 Darren Rogers is the executive director and Founder of the I AM MENtality Youth Male Empowerment Project.
Stories this photo appears in:

Investing In Tomorrow's Black Men Today
I AM MENtality, is a free program, and offers group, peer-to-peer, individual and virtual mentoring that helps male youth with overcoming environmental challenges presented in some Baltimore communities. I AM MENtality serves approximately 100 youth, and is operated out of the Liberty Recreation Center located at 3901 Maine Avenue in Baltimore City.