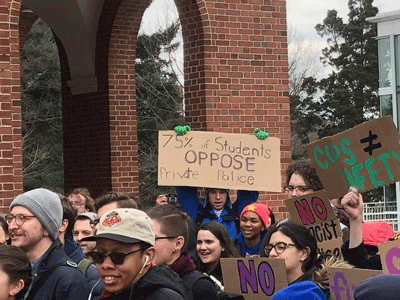 Students hold signs in protest of the private police bill on Johns Hopkins' Homewood campus on February 13, 2019.
Stories this photo appears in:

State representatives are expected to vote on a bill that would allow Johns Hopkins University to create a private police force on Thursday, March 7, 2019. Delegate Cheryl Glenn (D-45) and State Senator Antonio Hayes (D-40), both of whom represent Baltimore City, are sponsoring the bill in the House of Delegates and State Senate respectively.