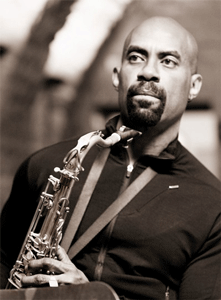 Baltimore's own and world renowned saxophonist, Gary Thomas "The Divide" will be performing at the "An die Musik Live!" located 409 N. Charles Street on Saturday, March 9, 2019. For more information, call 410-385-2638.
Stories this photo appears in:

"For the first time ever, Hollywood Casino in Charlestown, Virginia is showcasing a "Gospel Series" featuring some of the top gospel artists in the country. I know some of you are in pure shock, saying— "What!; Are you serious?; and What the hell!"— and I understand, but girlfriend, I am so excited about this! Yes, it's true!"