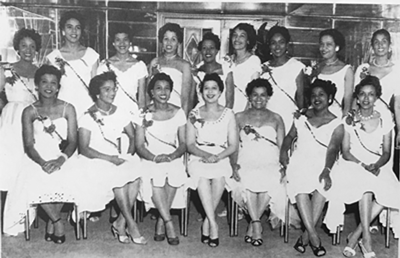 The Charter Members of The Baltimore Continentals Society, Inc.
Stories this photo appears in:

Margaret Turner, 90, has been a member of the group for 65 years. Since its inception in 1955, the Baltimore Chapter of Continental Societies, Incorporated has planned and implemented many educational programs in Baltimore City, Baltimore County and Harford County Public Schools through their Five-Point Programmatic Thrust: Health, Education, Employment, and Recreation (H.E.E.R.) where they provide recreation activities such as yoga and hula-hoop for the students. Turner who recently celebrated a birthday, was born on March 1,1929. A retired educator, she also writes poetry.