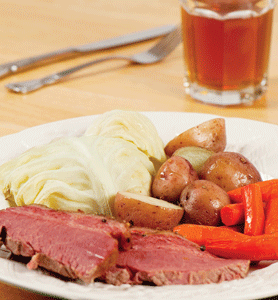 Stories this photo appears in:

"Corned Beef and Cabbage" from Arthur Schwartz's "New York City Food" (Stewart, Tabori & Chang).
Corned beef and cabbage might not be a part of many people's diet regimens throughout the year. But come March 17, it's not uncommon to find people from all walks of life indulging in this beloved meal.