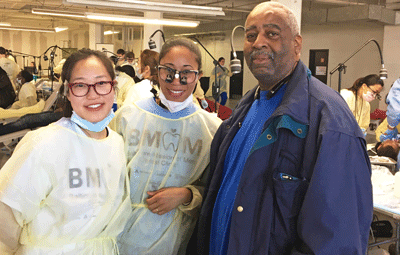 Dental students Melissa Lee, left, Miah Ramsey, center, and their satisfied patient, Calvin Daniel.
Stories this photo appears in:
The setting was a building being converted from industrial use to startups in a neighborhood near the University of Maryland, Baltimore (UMB). On its seventh floor, a dental clinic took shape, beckoning adults whose circumstances in life had led them to forgo dental care for months, or in some cases, for years or even decades.