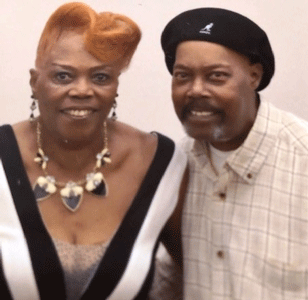 Mildred Battle with her son Wayne Battle. Mildred's son, Wayne passed away last week suddenly and unexpectedly from a severe asthma attack. His funeral services were held at the New Shiloh Baptist Church on Monroe Street on Monday, March18, 2019 under the directions of Carlton Douglass Funeral Services. My condolences and prayers go out to the entire family. May he rest in peace!
Stories this photo appears in:

The inaugural Asia North Festival which celebrates the art, culture and Korean history and heritage of the Charles North Community will be held from March 29 to 31, 2019 at the Motor House located at 120 W. North Avenue in Baltimore City. The festival will offer free performances and activities; Asian food by Baltimore restaurateurs; an art exhibition featuring work by Asian and Asian-American artists; a food and neighborhood tour; and an Asian-themed night market in Graffiti Alley.