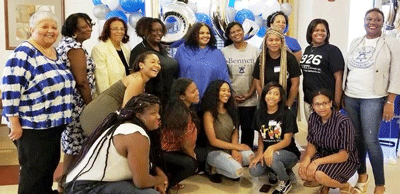 The Baltimore Chapter of Bennett College Alumnae is hosting its Annual White Breakfast on Saturday, May 11, 2019 at the Hilton Double Tree Hotel in Pikesville. For more information, contact Kelly Cole Carter at 301-767-5295.
Stories this photo appears in:
Hello everyone, I hope everything is well with you. There is so much going on in Baltimore for the next couple of weeks, so I'm just going to get started right away. I am going to warn you that you are going to need plenty of gas in your car. First, check out the pictures on my page and mark the dates of the events on your calendar.