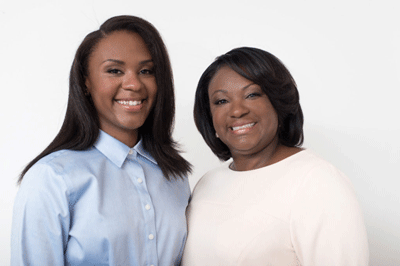 Teresa Hodge (right) with her daughter Laurin Leonard. The mother and daughter duo co-founded Mission Launch and R3 Score. Mission Launce assists as many as 15 returning citizens each year and focuses on introducing technology and entrepreneurship to previously incarcerated individuals as a way of ensuring self-sufficiency.
Stories this photo appears in:

To prove that ex-offenders can be rehabilitated, Koch Industries is supporting the production of "Success Beyond Bars" which profiles ex-offenders who have become successful after release. One of those profiles is Teresa Hodge, co-founder of the Baltimore-based nonprofit organization, "Mission: Launch," and CEO of the for-profit service, R3 Score.