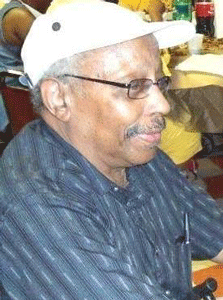 Joseph "Joe" Eggleston, husband of my dear friend Betty Cole Eggleston who is a former member of the Rosa Pryor Music Scholarship Fund and an active member of the Jazz Expressways Foundation, Inc. passed away last week. Joe was active with the Dunbar Class of 1956. My deepest condolences go out to the Eggleston family and may he rest in peace.
Stories this photo appears in:
Hello everyone! I hope all the mothers enjoyed their special day last weekend. I hope that the children, grandchildren, husbands and the significant others showed you how much they appreciates you. I have a few things I want to share with you this week!