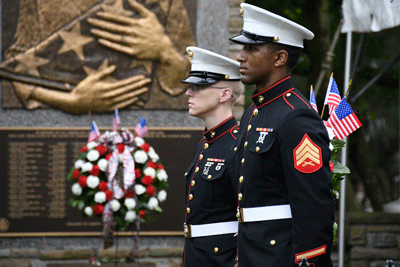 This year marks the 52nd anniversary of the Memorial Day ceremony held in Dulaney Valley's Circle of Immortals, an area dedicated in 1967 and reserved for Marylanders killed in action.
Stories this photo appears in:

The annual Memorial Day Ceremony at Dulaney Valley Memorial Gardens will salute the men and women of the armed forces who have paid the highest price in defense of the United States of America and honor service members killed in the past 13 months. The ceremony takes place on Monday, May 27, 2019 at 10 a.m. at Dulaney Valley Memorial Gardens, Circle of the Immortals located at 200 East Padonia Road in Timonium.