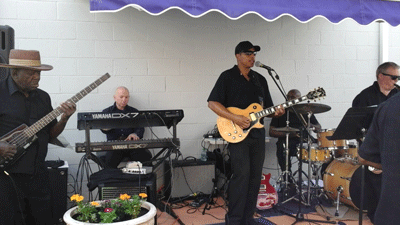 Phil Butts & the Sunset Band will perform for the Jazz Expressways Foundation Breakfast Fundraiser on Saturday, June 8, 2019 from 10 a.m. until 2 p.m. at the Forest Park Senior Center, 4801 Liberty Heights Avenue. For tickets information, call Rosa at 410-833-9474.
Stories this photo appears in:

"Hello everyone! Hopefully, you made it through the Memorial Weekend with a smile. I have so much to tell you, so let me get started."