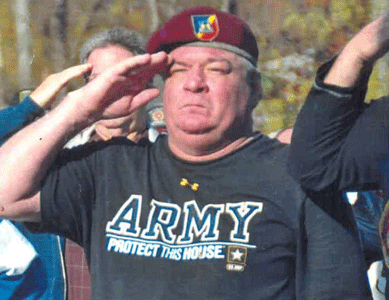 For 58-year-old veteran Robert Johansen, Veterans Day is an opportunity to renew the camaraderie shared with servicemen and women everywhere. He served six years in the Army as a member of the storied 82nd Airborne.
Stories this photo appears in:

Men and women who served in the military will be honored for their service on Monday, November 11, 2019, as the nation observes Veterans Day.