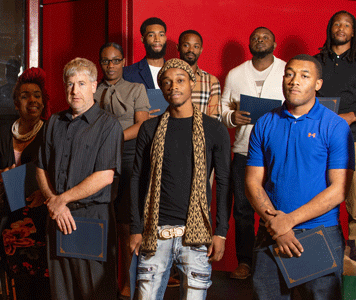 YAP Baltimore team members and youth in the program celebrated the progress of the organization's youth and adult program participants on October 25, 2019 in Baltimore. For 44 years, the nonprofit, which operates in 28 states and the District of Columbia, has served as an alternative to youth prison and out-of-home placement.
Stories this photo appears in:
Maryland-DC Youth Advocate Programs (YAP), Inc., a community-based alternative to youth incarceration and institutionalization, gathered in Baltimore on Friday, October 25, 2019 to celebrate the progress of its youth and adult program participants.