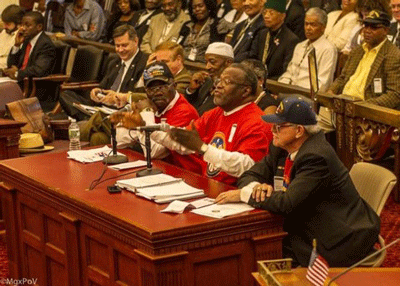 "It's been years, if not ever, that Philly hasn't met any of its obligations to veterans," Merretazon said. "My anger is based on the fact that we have had to fight two wars. One was in the field of battle in Vietnam and the other at our base where rebel flags flew and black soldiers had the worst jobs. They threatened us with going back to the field with those who were less qualified."
Stories this photo appears in:

Vietnam War veteran Ari Merretazon is spending another Veteran's Day fighting for fellow soldiers in Philadelphia.