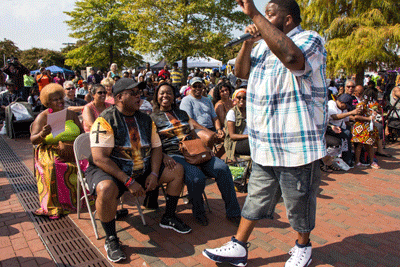 Comedian, actor, motivational speaker and spoken word poet is a community activist and football coach at Meade High School, Chris Dillard (Red Dott) was one of the festival hosts.
Stories this photo appears in:

More growth is on the horizon for the well-known Kunta Kinte Heritage Festival in Annapolis. At the end of September, reportedly nearly 9,000 people attended the 30th annual festival and over 100 vendors participated from a variety of states participated in the annual festival this year.