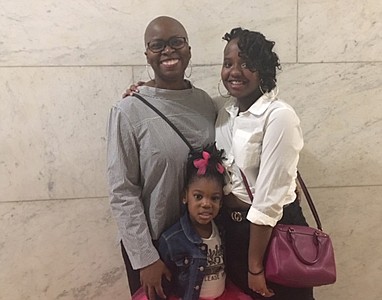 L-r: Dawnyell Harris stands proudly with her daugters 4-year-old Sage and 14-year-old Kristyana. Sage officialy became a member of the family during the National Adoption Day ceremony at The Clarence Mitchell, Jr. Courthouse November 23, 2019
Stories this photo appears in:
If you told 56-year-old Belair-Edison resident Elladonna Lanier two years ago that she was going to be a parent, she would have said it was never going to happen. Fast forward to last weekend, she is now officially the proud mother of two brothers, Mitchell, who is five-years-old, and Messiah who is two-years-old.