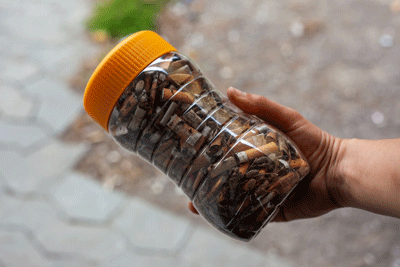 In 2018, the U.S. Surgeon General warned that e-cigarette use among youth is now an epidemic. Between 2017 and 2018, current e-cigarette use increased 78 percent among U.S. high school students; in 2018, more than 3.6 million U.S. youth, including 1 in 5 high school students and 1 in 20 middle school students, reported current e-cigarette use.
Stories this photo appears in:

Beginning October 1, 2019, the new minimum sales age for all tobacco products in Maryland is 21 ("T21"). This includes sales of all electronic smoking devices—e-cigarettes, vapes, pod devices such as JUUL®, e-liquids, and component parts and accessories.