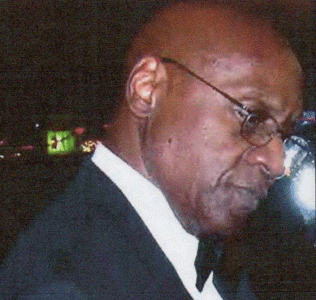 The Phill Butts Sextet featuring song stylist "Larzine" is heading to New York City to the 75th Club. A one-day bus excursion to New York City to enjoy this New York debut performance is Saturday, October 5th with a round-trip transportation, admission to the show, dinner and drinks. For more information, call Maxine Smith 443-670-6509.
Stories this photo appears in:

"I just want to thank all of you for your concern and love. It means a lot to me. I have faith, and I know God is taking good care of me with my husband "Shorty" as his backup. I love you all, keep praying for me. Now I am ready to PARTIE!" - Rosa "Rambling Rose"