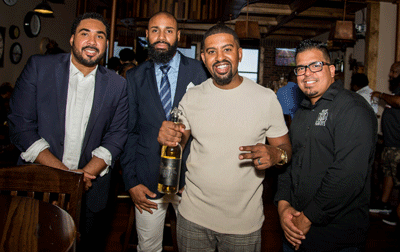 Creators of "Rams & Parrots" whiskey (left to right) William Jennings III, Reginald Jones, Rodney Dotson and Jonathan Ortiz.
Stories this photo appears in:

Baltimore native and Morgan State University alum Rodney Dotson learned perseverance from his maternal grandmother who ran a daycare out of her home. Even though she did not have a car she always made sure that both her business and her home were well taken care of.