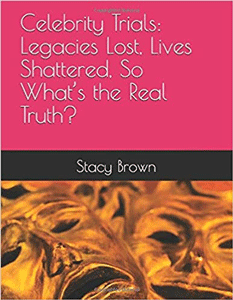 Celebrity Trials: Legacies Lost, Lives Shattered, So What's the Real Truth, gives insight into the legal battles of Bill Cosby, Michael Jackson and O.J. Simpson.
Stories this photo appears in:

Author details famous celebrity trials in new book
Brown, who is a native of New York, is also the co-author of Blind Faith: The Miraculous Journey of Lula Hardaway and her son, Stevie Wonder and Michael Jackson: The Man Behind The Mask, An Insider's Account of the King of Pop.