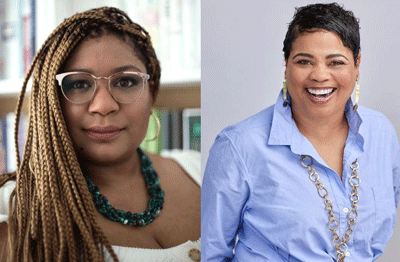 (left to right) Soraya Nadia McDonald and Audra D.S. Burch
Stories this photo appears in:

Morgan State University School of Global Journalism & Communication (SGJC) announced today that it is awarding the 2019 Vernon Jarrett Medal for Journalistic Excellence to Audra D.S. Burch, an award-winning National Enterprise Correspondent for The New York Times.